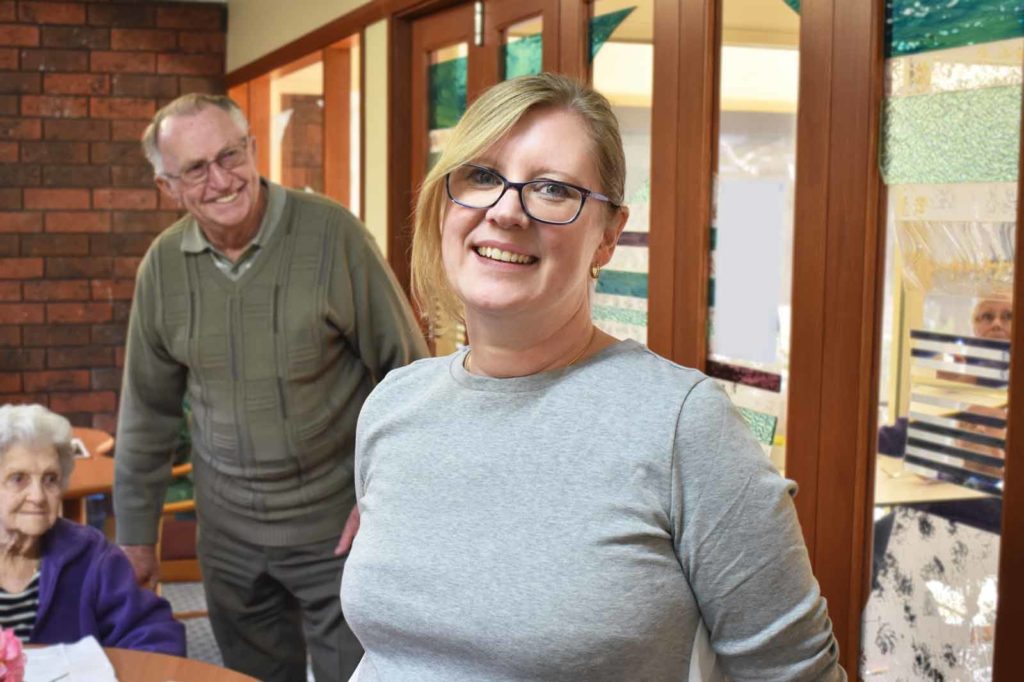 As a major employer in the region, Barunga Village prides itself on supporting the local economy.
With the continual expansion of the organisation, Barunga Village is excited to introduce its new traineeship program, which will provide multiple opportunities for individuals to gain a Certificate III in Individual Support and become a qualified carer.
Barunga Village has had great success with previous trainees, and where possible has offered career paths to graduates.
Kate Manser is one such success story, having just won a position as Clinical Nurse. A stay at home devoted mum, Kate seized the opportunity 9 years ago to re-enter the workforce as a trainee after always having a desire to study nursing.
Kate said after completing my Certificate III in Aged Care, I continued working at Barunga Village whilst studying my nursing degree externally and once graduated, I was lucky enough to be offered a position as Registered Nurse.
"I'm very appreciative for the support Merrilyn has offered me and all that I have learnt during the last nine years with Barunga Village – both personal learning and skill based learning. Underlining it all for me is an absolute love for the elderly", Kate said.
Director of Nursing, Merrilyn Hewett said Kate always aspired to becoming a Clinical Nurse and her passion and genuine care for the elderly made her an obvious choice.
"We hope our traineeship program will inspire many other people to enter the aged care industry and be as caring as Kate", Merrilyn said.
In collaboration with the Government of South Australia, Regional Development Australia, South Australian Learning Centre and Business SA, Barunga Village aims to offer two intakes of trainees each year with the first intake commencing August 2018.
Two information sessions will be held for interested individuals to learn more about the program on Wednesday 27 June 2018, 6-7pm and Thursday 28 June 2018, 10-11am at the Barunga Village Activity Room (11 Edmund Street, Port Broughton).
As Barunga Village continues to expand, ongoing job opportunities will be provided in other areas of the organisation in addition to the traineeship program. Enquiries can be made via email to headoffice@barungavillage.com.au.